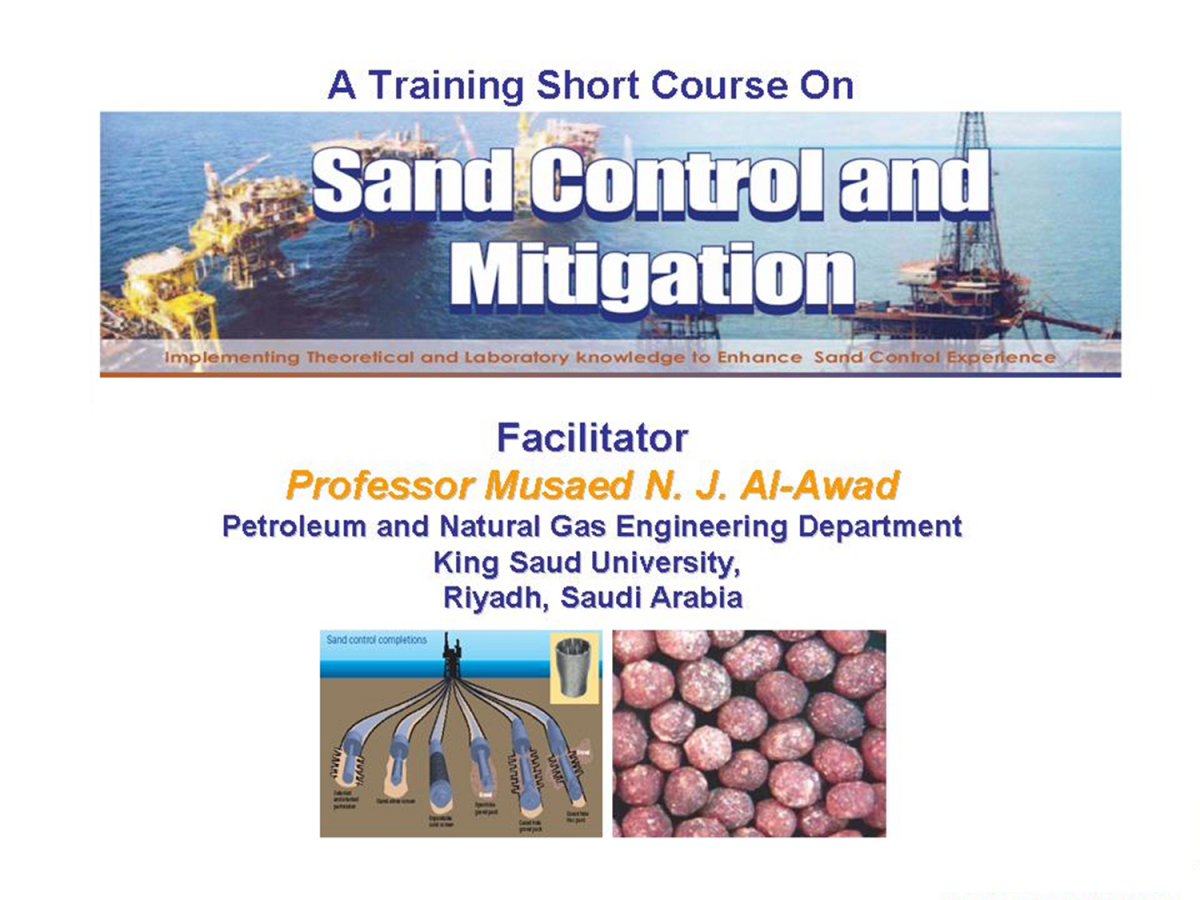 The continuing education program is designed to provide engineers from the private and governmental sectors with short educational/training courses that are highly flexible and customized to meet their needs.  The available short courses are:
 
Basics of Petroleum Engineering for non Petroleum Engineers.
Petroleum Related Rock Mechanics.
Sand Control and Mitigation (see the attached file).
Drilling Fluids Technology.
Several other courses in Reservoir, Production, Drilling, and Exploration Engineering can be offered by other Faculty Members.