Vision & Mission
KSU Attosecond Science Lab (ASL) aims at achieving scientific excellence through establishing forefront research and education in one of the key technologies of the 21st century, photonics: laser science and applications, in partnership with MPQ (which is also the base for IMPRS-APS) and the Ludwig-Maximilians Universität (LMU, which hosts MAP), both renowned institutions in these disciplines. This long-term collaboration will expedite the development of KSU Attosecond Science Lab (ASL) to an internationally recognized Centre of Excellence.
KSU (ASL) will carry out research projects at the cutting edge of laser-based technologies and educating outstanding students in these areas. Its mission includes the transfer of state-of-the-art laser & photonics technologies into the Kingdom, their utilization for fulfilling the nation's developmental needs in science, industry, health, and environmental protection. Beyond establishing a world-class laser infrastructure by building fully-integrated laboratories equipped with state-of-the-art instrumentation for serving researchers at KSU, ASL will also make efforts to stimulate the private sector to invest in laser & photonics technologies by offering their laboratories for industrial cooperation's.
Grand Objectives, Impacts, Values
KSU (ASL) aims at attracting top-rated talent from all over the world for the pursuit of;
1-the development of next-generation, ultra-brilliant ultraviolet and X-ray photon sources and
2- their applications for advancing nano- and bio-technologies as well as basic energy science, pushing the frontiers of electron-based information technologies to their ultimate speed limit and spawning new, more efficacious medical techniques for early diagnosis and therapy.
 
Expected long-term impacts of the envisioned research at KSU (ASL) include
the development of new, highly-brilliant X-ray, UV and IR light sources for research and industrial applications

the development of X-ray characterization techniques for nanolithography, nano structures and nano-circuits,

insight into basic processes relevant to developing next-generation electronics, such is spintronics, plasmonics, or molecular electronics,

advancing electronics to its ultimate speed limit, which – one day – will result in chips operating at light frequencies,

the development of X-ray microscopes for biological imaging,

synthesis of new technical materials and drugs,

early detection of cancer by novel medical imaging techniques (such as phase-contrast imaging) drawing on laser-like X-rays,
 
The values being fostered and enhanced in KSU (ASL) include
human excellence: by training and education
knowledge: by world-leading research
innovation & development: by advancing existing & inventing new technologies
technology transfer: by close cooperation's between academia and industry
economic vitality: by starting competitive high-tech companies
 
Recruitment & Career Development Plan
The success of the new research center will critically depend on the quality of young researchers KSU (ASL) will be able to attract. MPQ and MAP offer a number of top-class research groups covering a broad range of fields in Photonics. This diversity of top-level research and related education/training (via IMPRS-APS) will allow KSU (ASL) to offer a broad range of research and training opportunities as well as a curriculum encompassing all relevant areas of modern photonics. The resultant world-class research/training/education program along with attractive scholarships and unparalleled career perspectives is expected to appeal to top talent from all over the world. This, in turn, will allow attracting the best from the best to KSU (ASL), a necessary and sufficient condition for becoming a leading research center and graduate school in the area of its specialization. Heading for this reputation must be a major evaluation criterion in the regular scientific assessment of KSU (ASL). 
 
Attosecond Beamline at KSU
Study the interactions of intense few-cycle laser pulses with gaseous atomic and molecular targets as well as nanostructured media.
Generation, manipulation and characterization of high harmonic radiation of energies ranging from a few eV to keV with attosecond durations.
Probe and control ultrafast processes triggered by the ultrashort lasers in targets that areof special interests in the medical and energy research such as the hydrocarbons and biological molecules.
Study the fine structures of nanosystems and control the ultrafast motion of electrons in nanoparticles to provide deep insights towards advanced electronics and applications in various fields industry and communicatio

✨✨✨✨✨✨✨✨✨✨✨✨✨✨✨✨✨✨✨✨✨✨✨✨✨✨✨✨✨✨


---

Prof. Ferenc Krasz announce the ASL (2013)
Speech by Professor Ferenc Krausz Winner of King Faisal International Prize for Science (30/3/2013)
كلمة الأستاذ الدكتور فيرنس كراوس الفائز بجائزة الملك فيصل العالمية للعلوم
✨✨✨✨✨✨✨✨✨✨✨✨✨✨✨✨✨✨✨✨✨✨✨✨✨✨✨✨✨✨✨
Prof. Ferenc Krausz talk in the opening ceramony (15/2/2015)
        
كلمة الأستاذ الدكتور فيرنس كراوس الفائز بجائزة الملك فيصل العالمية للعلوم خلال افتتاح مختبر علوم الأتوثانية
Speech by Professor Ferenc Krausz Winner of King Faisal International Prize for Science during ASL opening ceremony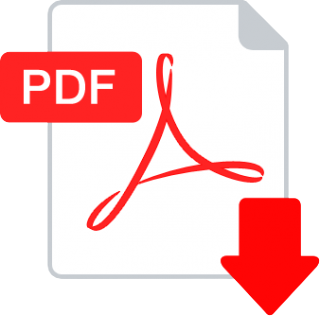 Projects:
 1) Early Cancer Detection with Lasers.
2) Molecular dynamic using attosecond streaking in Ethyliodide.
3) Application of Melanin in Plastics.
4) Absolute CEP diagnostic tool using metal surface harmonics.
---
LINKS;
---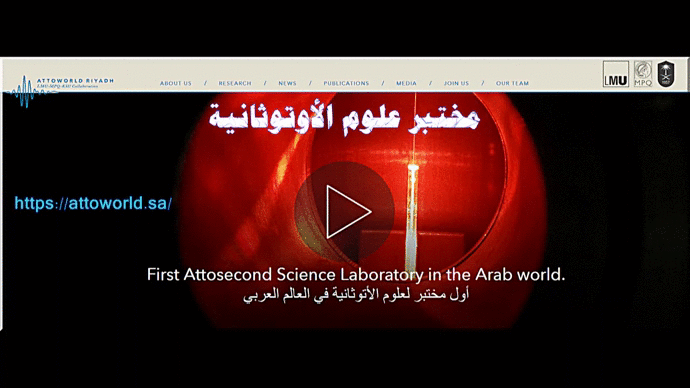 https://www.attoworld.de/
---
---
---
http://www.en.physik.uni-muenchen.de/index.html
---
---
https://www.lasers4life.de/en/